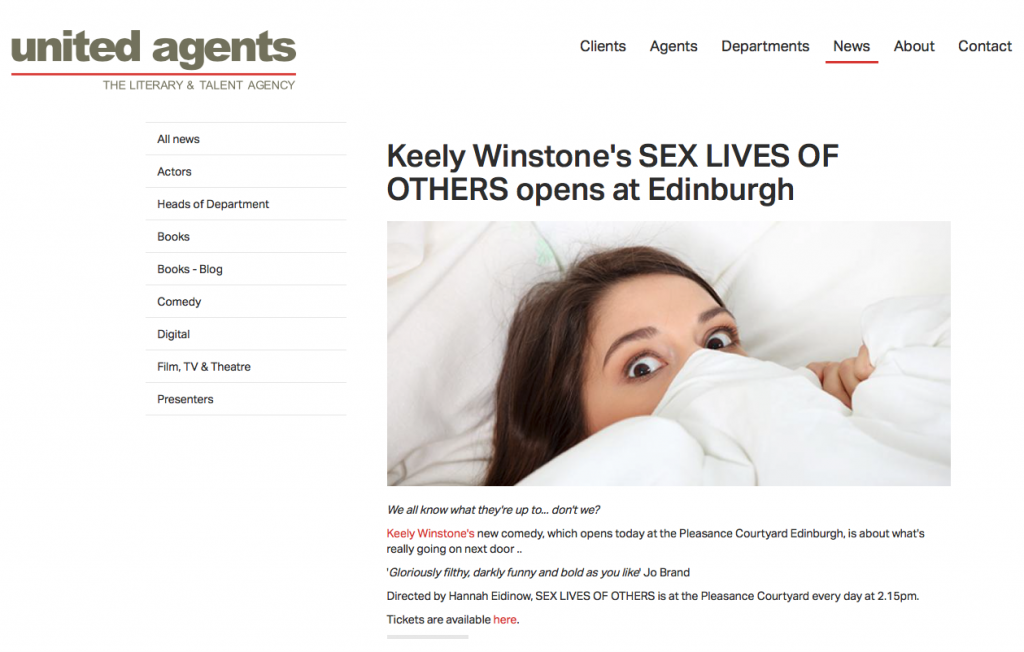 Typer's first play Labels, written by Keely Winstone, was developed with the Bush Theatre in 2011 and went on to have a rehearsed reading at Soho Theatre, supported by Old Vic New Voices. Keely developed and wrote it after spending time with teenage girls at a Pupil Referral Unit in Hammersmith and Fulham, where she lives.
2014 also saw the Orange Tree, Arts Council England and the Tristan Bates Theatre support staged readings of Mrs Assad and Me. This was written by Keely while on a paid attachment to the Royal Court in 2012.
The comedy Sex Lives of Others played to full houses and critical acclaim at The Pleasance, Edinburgh in 2013 (4-stars / Hot Show, The Scotsman). Keely co-produced this with Louise Chantal (currently CEO of the Oxford Playhouse).
Keely was then invited to join the Orange Tree Theatre's Writers' Collective and her adaptation of A Cross Line, George Egerton's 1893 proto-feminist short story, played there in early in 2014.
In development, Keely is working on factual dramas about two headline-grabbing murders in the 1970s, and Matt is working on a drama series based around a restaurant.

MRS ASSAD AND ME (2014)
Orange Tree Theatre, London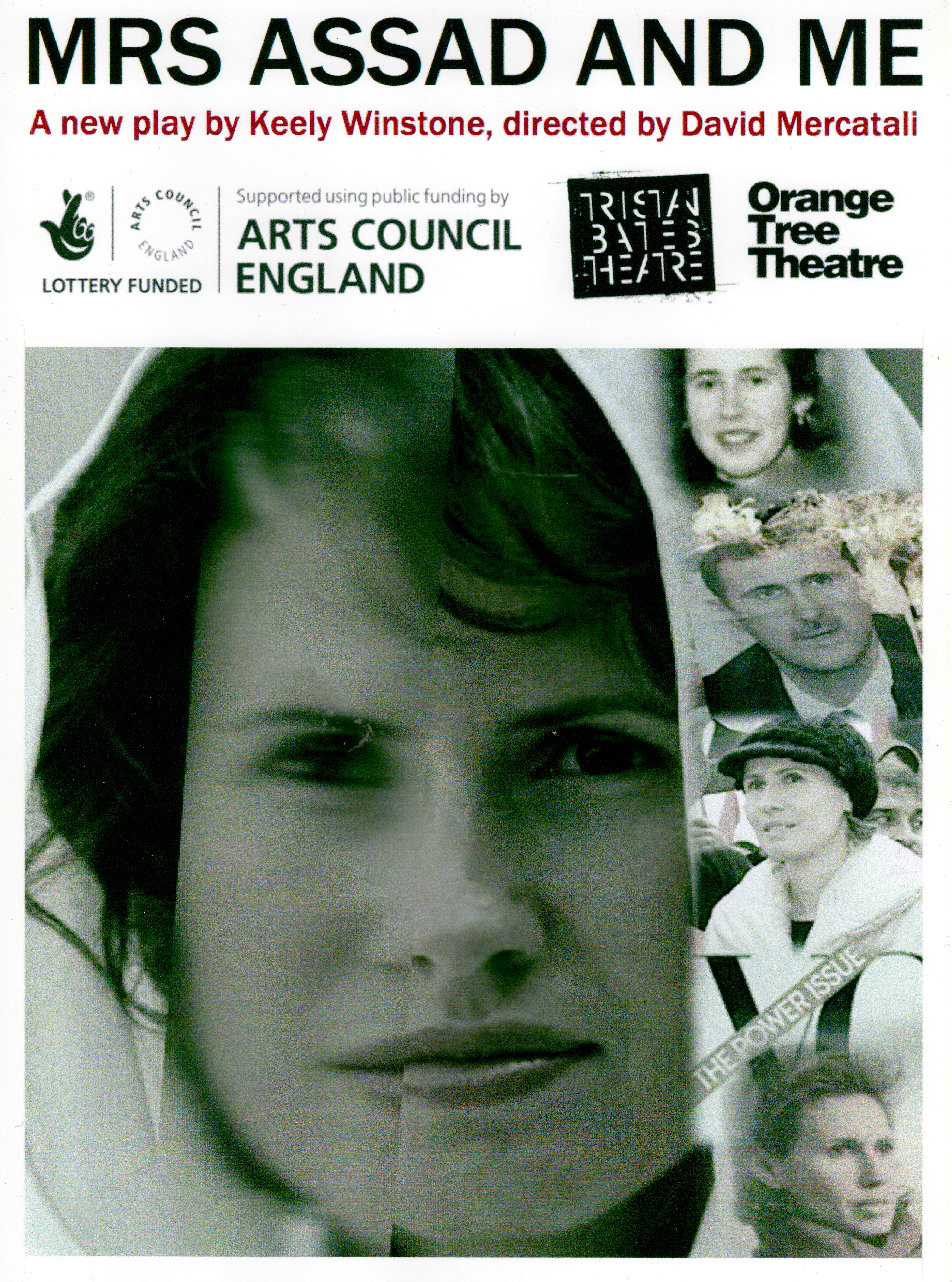 "Being the first lady is what I do, it's not who I am"
It's 2010 and the girl known as Emma by her London school friends is now the wife of President Bashar al-Assad, First Lady of Syria, the "Princess Diana of the East" (Paris Match) and the "Rose in the Desert" (US Vogue).
As 2010 becomes 2011 and the Arab Spring explodes the Middle East, supporters for Asma's worthy causes and image as Syria's great reformer get harder to find – especially when her countrymen join the revolution and rise up against her husband's government.
Does what you do become who you are?
As the edifice crumbles, the gap between Asma's image and her reality widens, and she is forced to choose between justification and denial – or looking at who she really is.
Audience feedback on the script-in-hand performances:
"Riveting… a great mix of personal and political"
"Struck the right balance between tragic and hubristic"
"A big and vital story. Gripping"
"Speaks to women everywhere about youthful dreams versus family aspirations"
Cast led by Sirine Saba (Asma) and Amy Tobias (Young Asma), with Raad Rawi, Rendah Heywood, Khalid Laith and Laïla Alj
Directed by David Mercatali. Written by Keely Winstone.
This project has been supported by:
SEX LIVES OF OTHERS (2013)
The Pleasance, Edinburgh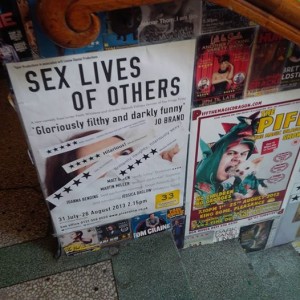 Starring Jessica Baglow, Joanna Bending, Martin Miller and Matt Green
Directed by Hannah Eidinow. Written by Keely Winstone.
Sex Lives of Others played to full houses and critical acclaim in 2013.
"Sharp, well-observed; a generational comedy with a difference"
HOT SHOW ★★★★ The Scotsman
"Witty and assured… punters file back out beaming happy smiles"
★★★★★ The Edinburgh Reporter
"With relatable situations and characters, the jokes come thick and fast. Compelling, well acted and undeniably worth seeing" ★★★★★ What's Peen Seen
"Very funny sex comedy… the humour becomes deliciously bawdy"
★★★★ One 4 Review
"Treading into the darker areas of our inner thoughts, this is a brilliantly naughty, hilarious sexy romp" ★★★★★ Remote Goat
"A frank and funny script – and perfect comic timing from the cast" The Stage
"Gloriously filthy, darkly funny and bold as you like" Jo Brand
"A grittier Frayn, crossed with a dirtier Ayckbourn. Brilliant word play"
Jane Garvey, Woman's Hour, BBC Radio 4
And, for balance:
"Wryly amusing but ultimately dissatisfying" ★★ Three Weeks
"Well-paced banter and unrepentantly lame wordplay" ★★ Fest Mag
"Smutty in the least complimentary sense" ★ The British Theatre Guide
Sex Lives of Others is an eye-watering new comedy about what's really going on next door. Hilary and James, parents to three kids who are away for the night, think they're still 'up for anything' – even if they'd rather the two new kids next door weren't quite so loud in bed. But the noises coming from the neighbours aren't quite what either couple thinks. Especially after a row over a rampant rabbit carrot and a musical aphrodisiac gone wrong.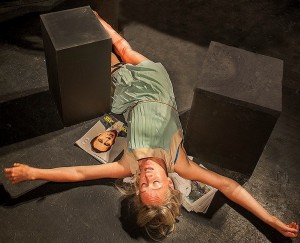 Joanna Bending as Hilary
LABELS (2013)
Rehearsed read, Soho Theatre, London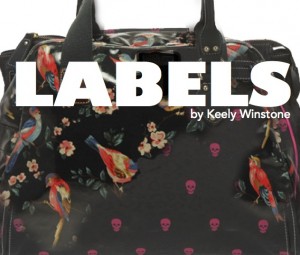 Slap them on people, love them on handbags, hide behind them online…
Cast led by Tracy Ann Oberman and Mandeep Dhillon, with Sakuntala Ramanee and Skye Lourie.
Directed by Gemma Fairlie. Written by Keely Winstone.
LABELS is a play that shuttles between the world of Allegra Powers, founder of the TRAP (The Real Allegra Powers) bag label adored by teenage girls, her daughter Camilla – who is mourning a friend lost to a ketamine overdose – Tara, TRAP's PR and Camilla's confidante, and Sadhika, TRAP's biggest fan and Tara's fake online bestie.
When Sadhika's TRAP bag gets stolen at the bus stop one morning, it kicks off a chain of events that impacts all four in a way they could never have predicted.
This play has been supported by: